Summer Workshops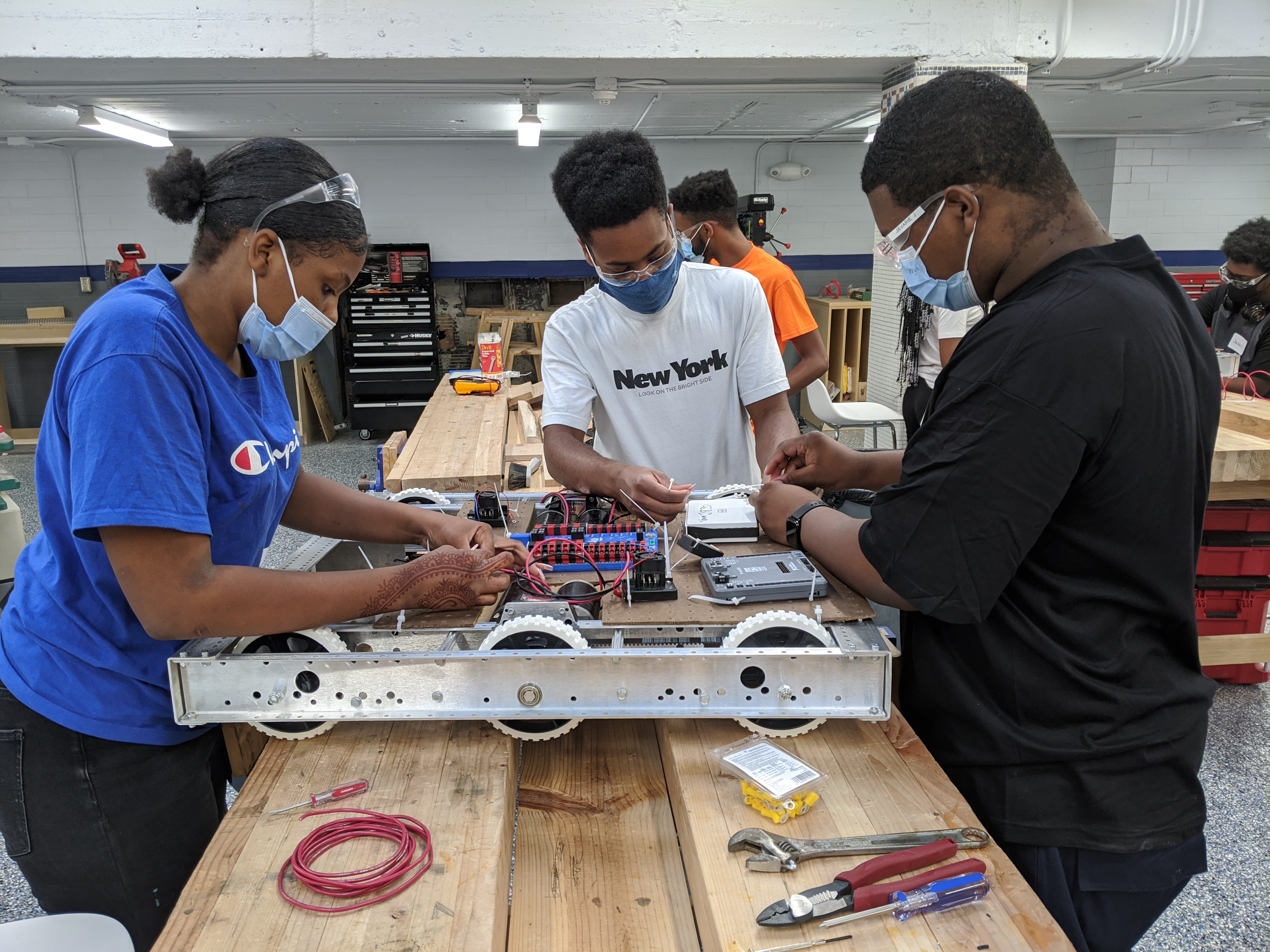 Drop in!
High School aged students will be able to jump headfirst into the world of robotics with our exciting and engaging open doors robotics workshop. From their first experience, students will create a full-sized ball launching robot. From there, students will learn to use vision tracking, autonomous motion, CAD software, 3D printing and CNC fabrication. To cap it off participants will be able to use their skills to create a fully functional robot and compete against other students in the Academy.
Cost
FREE!
Dates
July 6th - August 12th
Open Doors - Drop in and start building!
Tuesdays and Thursdays 4:30pm-8:00pm
Fridays 12:30pm to 4:00pm.
Location:
742 West Capitol Drive
(Academy will be running out of Messmer High School this summer)